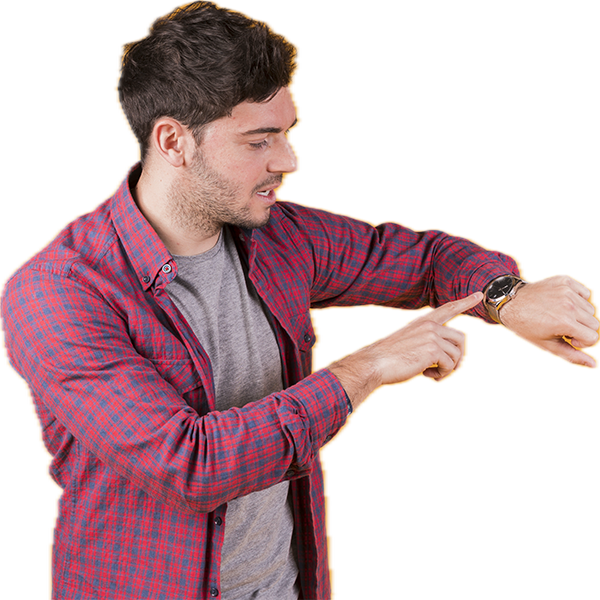 Are you waiting for your guests to hand over the keys in person? 🙁|You can't be in two places at once?! 🙁|Are you a host in apartment building, not able to control building doors?
No more waiting, no more problems!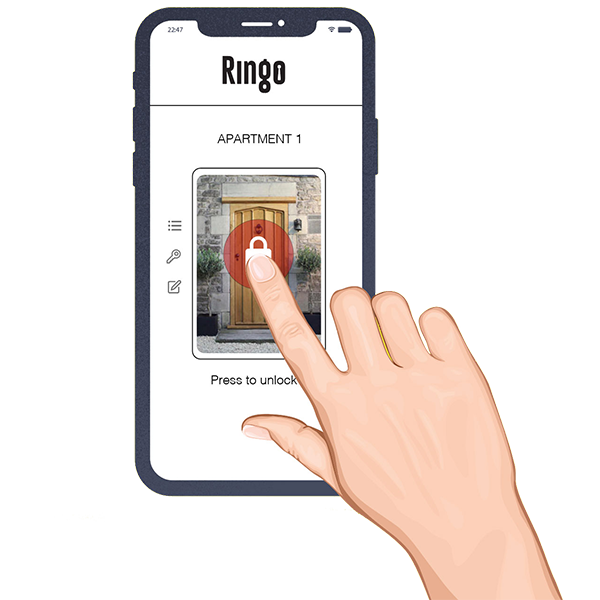 Digital Key
for your Guests
Ringo can open apartment and building doors.
Specialised lock for Airbnb hosts in apartment buildings
Your guests provide check-in information before their arrival. Integrated with local authorities.
RINGO does not interfere with your door, you can still use your keys if you want.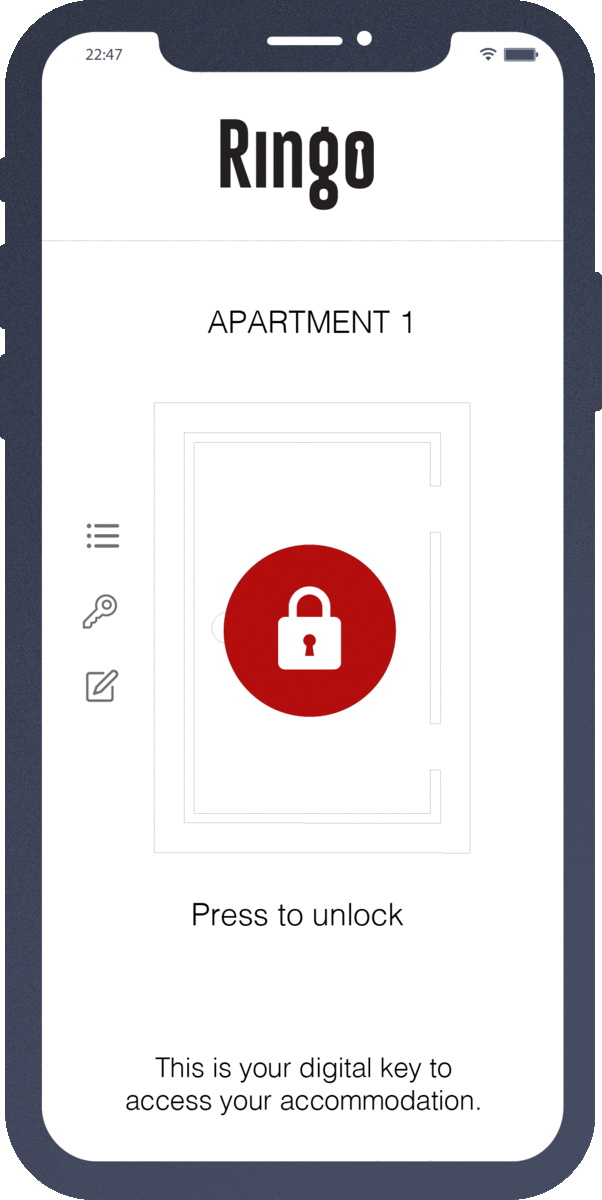 I manage more Airbnbs and with Ringo I better optimise my external collaborators (cleaning service, laundry, etc.) as I save time from running around.
I am renting out an apartment via Airbnb, in a multi apartment building. Ringo helps my guests enter without a key, both in thru the building entrance door and as well in the apartment.
An elegant solution for apartment buildings, it greatly simplifies the workload of renting out an accommodation. Convenient installation and great support along with great features. I recommend!
How does Ringo work?
Ringo consists of a box and a service.
1. Ringo box is placed in your apartment and it connects to your apartment doors and intercom
2. You can remotely open both doors with your mobile phone or share digital keys with guests
What are the Ringo features?
+ unlocking the door remotely via mobile phone
+ granting time-limited digital key to your guests, for example a guest enters the apartment and his digital key expires on the day of the check-out. After check-out, he can no longer enter the apartment.
+ guest can enter 24/7
+ entry logs
+ online check-in for upcoming guests
What is a digital key?
Ringo digital key acts like a classic key that unlocks the door.
Digital key is a secure connection that is connected to you door lock.
A guest receives a digital key via email, text message, Whatsapp, Viber… Guests just click it to open doors. A guest does not need an app.
More info: https://www.ringolock.com/ringo-digital-key/
Can I still use my old keys after Ringo installation?
Yes. Ringo in no way affects or alters your current lock. You can still use the old keys at any time or use them as a spare.
Can Ringo be used for sliding doors?
Ringo is suitable for all types of doors because it works independently of the door and the lock. All doors are made according to certain standards and if your door meets international standards, then Ringo is suitable for your door. In case of any deviations of your door from the standard, we recommend that you consult the Ringo team before purchase: info@ringolock.com
How will Ringo save my time and money?
Ringo is a specialised solution for hosts, it can automatically share digital keys with the upcoming guests or cleaning service. Guests are prompt to do an Online Check-in before their arrival. So you, a host, save a lot of time not waiting for guests, delivering keys or running after guests to check them in.
Can Ringo integrate with Channel Manager solutions?
Yes. We offer a free of charge API integration with any channel manager program that you use.
Do I need building manager permission to install Ringo?
No. Ringo is mounted in your apartment only and connected to your door lock and to your intercom handle. Ringo does not interfere with the building wiring system. It is like you would press the button on your intercom to buzz somebody in, but Ringo does it for you intead.
How does the installation look and how much time does it take?
Ringo is being installed by a Ringo professional. Usually first comes the installation of an electric lock for your door which is installed by a local locksmith. After that an electrician comes to install a Ringo device, which is connected to that lock and your intercom. The whole procedure usually takes 1-3 hours, depending on the type and age of the doors.
What if I already use some other lock solution?
You can still use Ringo alongside your existing smart lock if you already have one. Ringo only upgrades the existing solution, as it enables specialized services for tourist accommodations such as: Online Check-in for self-registration of the guest before arrival, integration with Channel Manager programs for easier management of reservations, integration with agencies for renting out tourist accommodations, etc.
In addition, Ringo enables connection with all types of intercoms and thus also enables unlocking the door of the building in which the apartment is located. You can also use Ringo independently without a smart lock, as Ringo is a complete solution.
Do you provide local support?
Yes. We always work with local locksmiths and electricians who are at a disposal in case of a problem with a Ringo device or a lock. We also offer remote support via phone and email regarding the Ringo system.
Get in touch
Before the next guest arrives who wants a contactless visit, contact us and we will be happy to present how Ringo can help you upgrade your business.