1. Ringo digitizes your door, which means your door can be controlled remotely.
2. You open your door with your mobile phone or share a digital key.
  Use case #1:

   
Airbnb host in a city (multi-apartment building)
How to start?
So, Ringo BOX is a device that is installed on the inside of your door. With Ringo installed, you control your door from anywhere. All you need is your mobile phone and a Ringo user account.
INSTALLATION
We install Ringo BOX on the inside of your door, like the picture shows. Ringo BOX is then connected to your wifi network or 4G if there is no wifi available. Next Ringo BOX connects to an existing intercom handle to control the communal door of the building. You do not need a permission from the building manager as Ringo works like you pressing the button on the intercom handle by yourself.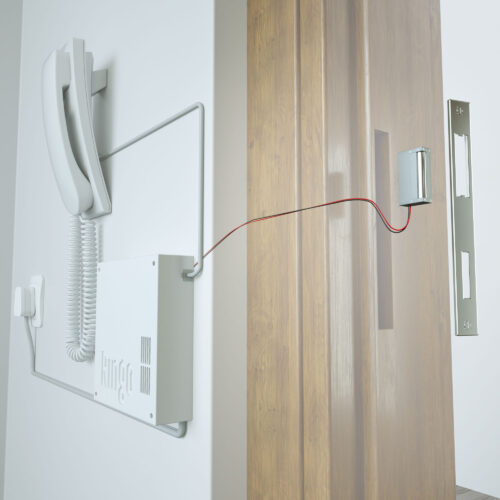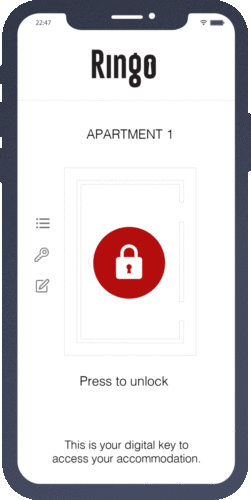 Now you can open your door of your apartment and the building door remotely. As well you can assign a digital key to the upcoming guests, which you forward to them via e-mail or SMS. The digital key looks like the picture on the left and it is a secure web connection. Guests do not need an application! Doors open instantly by clicking on a red lock in the middle of the door. Simple.
You can limit digital keys to a certain date and time. In example, guest's digital key expires on the day of departure at 11am (check-out). If necessary a digital key can be canceled or renewed in the meantime.
Actual use case opening door in a multi-apartment building using Ringo:
Do you need more information?