How does Ringo work?
For renting out an accommodation, i.e. an apartment in a multi-apartment building in a city, via platforms such as Airbnb, Booking.com, etc. it is essential to have organised delivery of keys to your upcoming guests. If not, there aren't many other options.
We can help you, as Ringo digitises your doors, which means that you can control it remotely: you can open it remotely or share digital keys with your guests to enter on their own via their mobile phone. There is no need to hand over the physical keys in person anymore.
Ringo is a complete solution that allows you to accept guests remotely without any contact.
How?
So, Ringo is a smart device that connects to your door and your wifi. Then you can actually control them basically from anywhere. All you need is your mobile phone and a Ringo user account.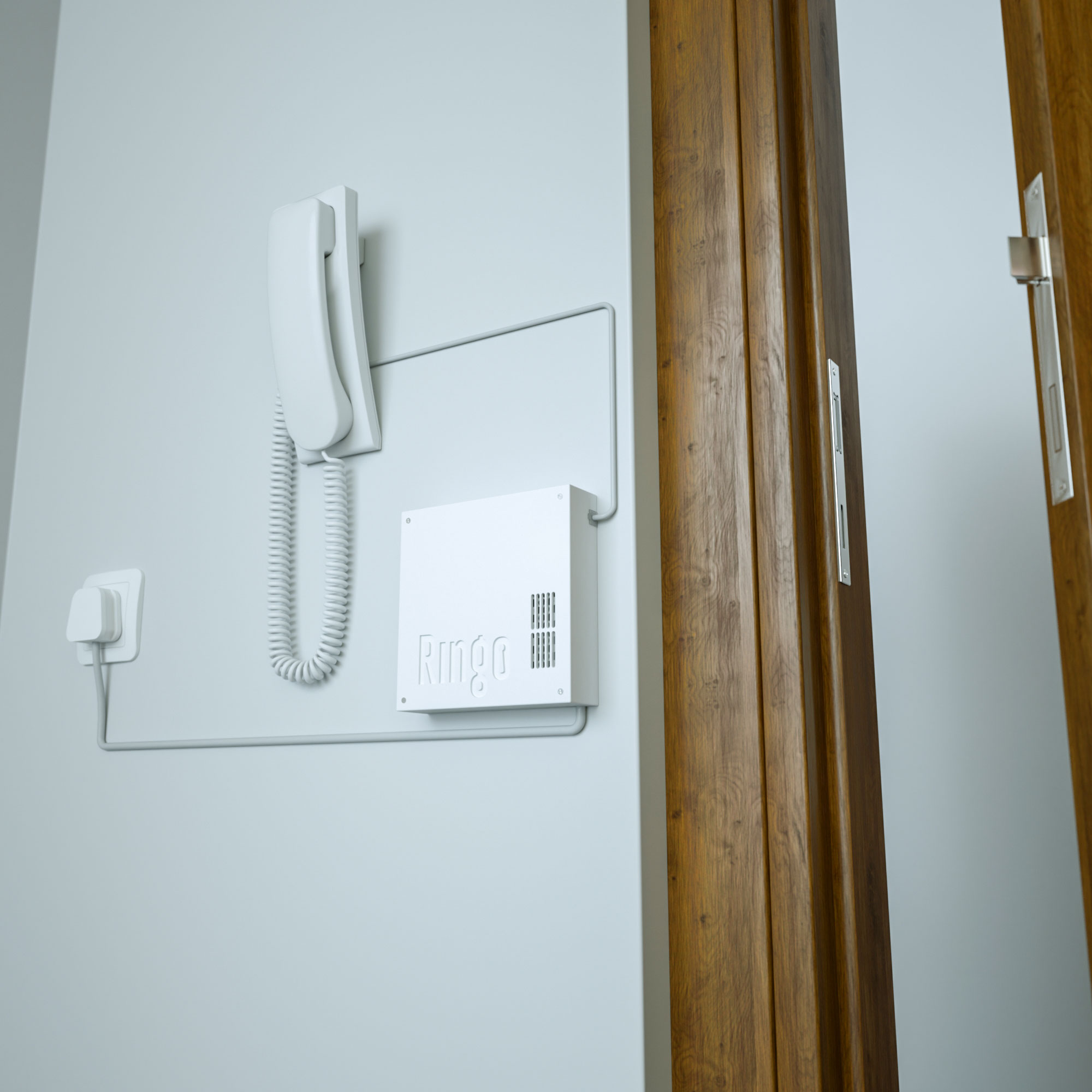 INSTALLATION AND USE
Ringo is installed by a professional Ringo installer. After the purchase, you will be invited to arrange a date for installation. Ringo is installed on the inside of your door, connected to wifi or if you do not have a wife in place, Ringo will use a pre-inserted sim card (m2m) to connect to 4G. In multi-apartment buildings with existing intercom in place, Ringo connects to your intercom handle to be able to open communal doors or the building.
You will be able to assign a digital key to guests, which you forward via email or text message. A guest will not need to download any app, just click on the received digital key. A digital key acts as a web link that a guest clicks to open the door. All this without an app.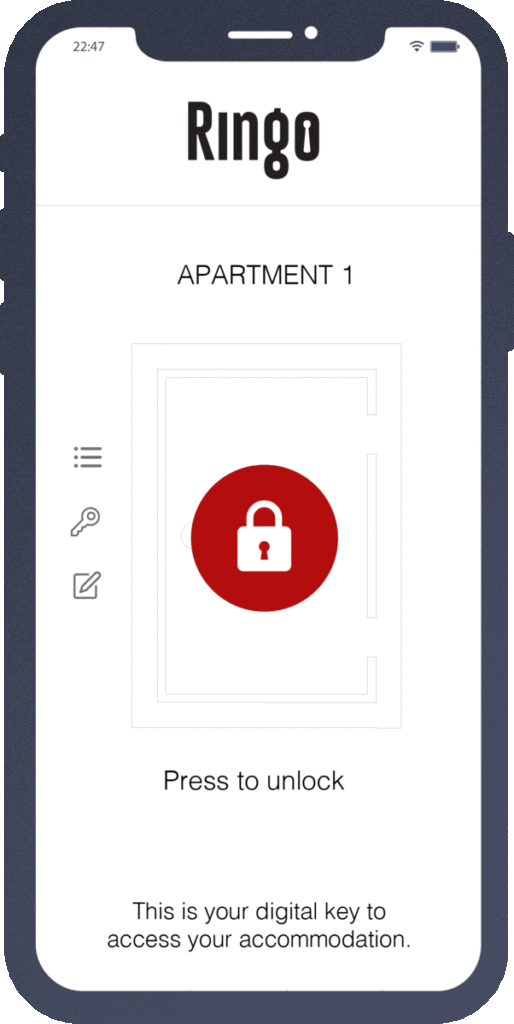 Digital keys can be also shared with a cleaning service or delivery or others.
You can time limit digital keys. Upon receiving a Ringo digital key, a guest can enter the rented apartment on a specific date when he/she has booked it (self check-in). The possibility of re-entry expires on the day agreed for departure (check-out). If necessary, the digital key can be revoked or renewed in the meantime.
Guests can be late or arrive in the middle of the night, on their own time, without any stress to you as the owner or to themselves.
We can provide an estimate for your accommodation: